FaceStore.ch -

The official Fgirl store! Thousands of naughty items, sex toys, lingerie, etc..

1500 sex items
Find a sexy dress for her or a funny sextoy in 1 clic.
Best price
Interesting promotions up to -50% on our online store.
For him or Her
You can find good accessories for him or for her.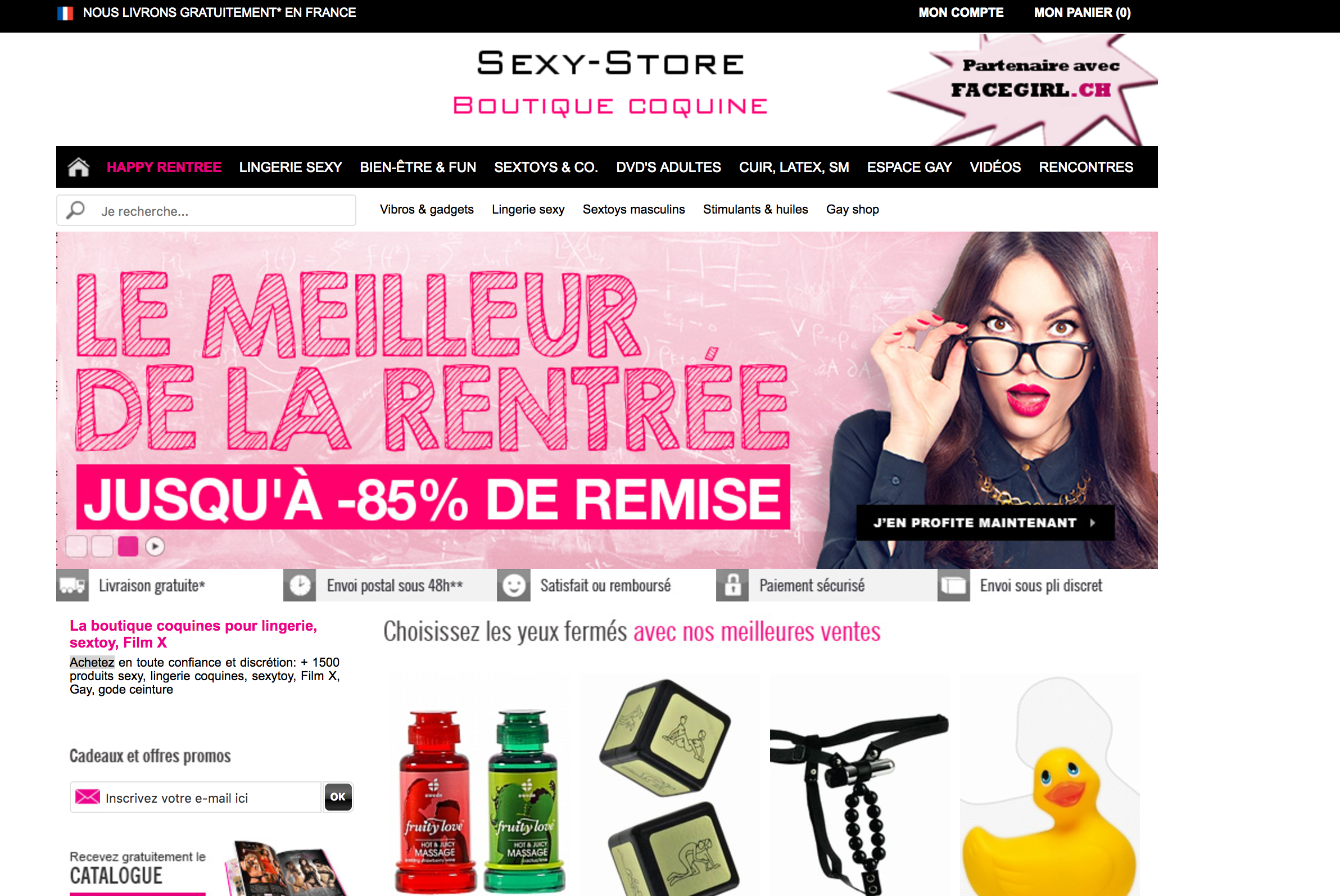 Sexy lingerie store, sextoy, Film X
Shop with confidence and discretion: +1500 sexy products, naughty lingerie, sexytoy, Film X, dildo